GLARE
GLARE Eyewear at Goo Goo Eyes
Goo Goo Eyes in Dallas, TX, is thrilled to offer a unique line of GLARE eyewear.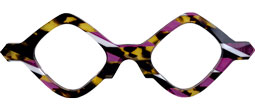 Trendy, colorful, and made with a personal, creative approach. Glare is an Italian eyewear brand with a specialty line of artisanal styles. The team's passion and love for handmade design are evident in every frame, where an exuberant style and bold sense of shape fuse to perfection - for those who love a modern take on frames
About GLARE Eyewear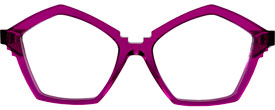 Models in the EDGE collection offer sculptural shapes, gloss, and matt finishes - while the PATCHWORK range marries exciting colors with comfort and lightness. Sometimes the figures are angular or multi-sided, with thin or thick rims to define every face! GLARE's elegant work with acetate offers the ultimate experience of Italian style.
What To Look For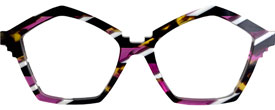 The choice of shapes ensures something for everyone at GLARE, with feline cat eyes, chic modified rounds, and fine examples of squares and hexagons. GLARE is consistent in its attention to detail, production finesse, and artisan craft for those who love hand-finished frames. A great place to start for your unique frame!
Shop GLARE Eyewear Today